Location & Directions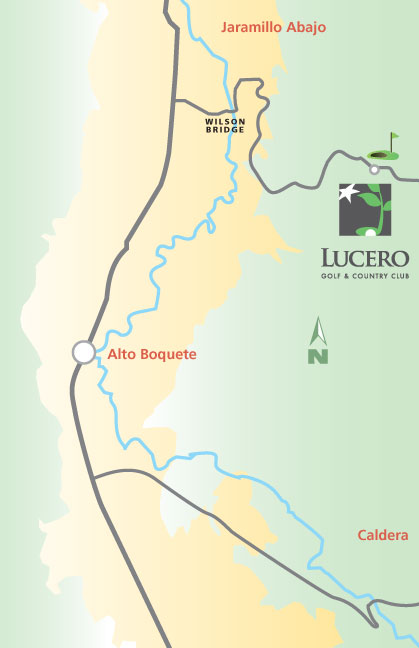 Lucero is located in the "La Estrella" suburb of Boquete (valley of the flowers) in the Province of Chiriqui, which is Panama's southwestern-most province, immediately next to Costa Rica's southern border.
The property is 15 to 20 minutes by car from Boquete and about 45 to 50 minutes by car from David, the capital of Panama's Chiriqui Province, nestled among the country's most mountainous region, at 1,200 meters (3,600 feet).
David has an international airport with flights several times a week to San Jose, Costa Rica. Both Air Panama and Aeroperlas offer two to three 45-minute flights a day to David from Panama City.
In addition, both David and Boquete are accessible by car and bus from Panama City (340 miles) or from Costa Rica.